Reddit Co-Founder Alexis Ohanian Almost Gave Up On Programming in College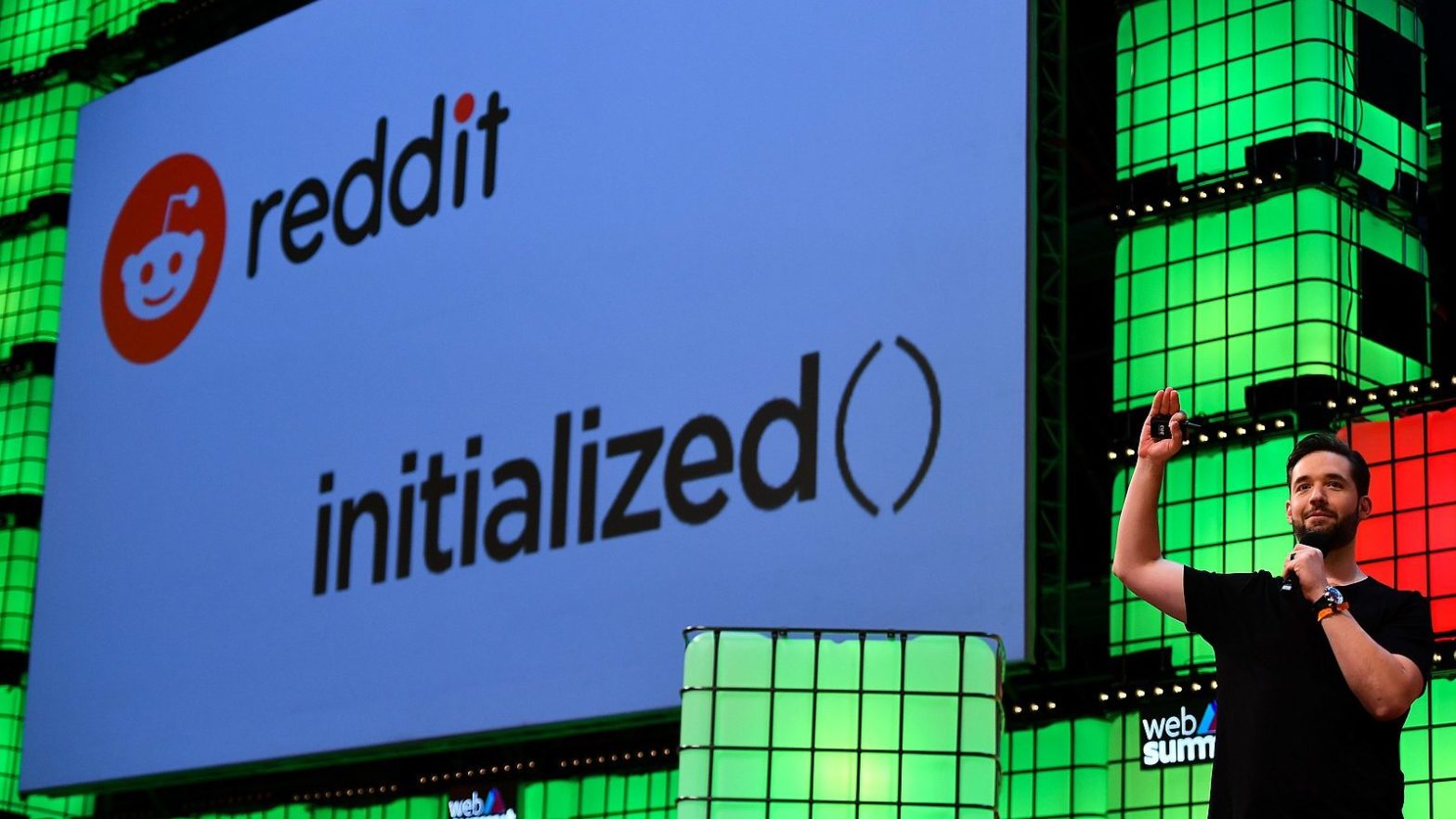 At a startup event, Reddit co-founder Alexis Ohanian presented his vision for the future. "Every business is going to be a software business in the future. Just full stop."
But Ohanian nearly gave up on programming in college. After taking a single computer science course, Ohanian stuck with a double major in business and history.
So how did Alexis Ohanian found Reddit and become a multimillionaire before his 23rd birthday?
Back in high school in Columbia, Maryland, Ohanian tried out a computer science class. He even considered a career in programming. But everything changed when Ohanian arrived at the University of Virginia as a freshman.
"I felt like the kid who's actually pretty good at their high school sport and is like captain of their team," Ohanian explained. "And then they get to college and realize they're not even going to make it on the bench."
After meeting several computer science majors, including his freshman roommate Steve Huffman, Ohanian lost his confidence. Instead of sticking with programming, Alexis decided he should become an immigration lawyer.
Still, Ohanian was drawn to tech, especially the intersection between business and technology. In the dorms, Huffman and Ohanian became close friends. They bonded over their love of video games and "computer stuff." Huffman's programming resume dated back to elementary school, where he started programming computers at just eight years old.
Together, Ohanian and Huffman developed an idea and pitched it to Paul Graham, a tech entrepreneur. The pitch: instead of waiting in line to order takeout, customers could place their order by mobile phone. In the mid-2000s, it was a novel concept.
The pair divided up the work: Huffman focused on the coding while Ohanian took lead on the business side. And although the idea flopped, it also inspired Reddit.
Alexis Ohanian pitched Reddit during an investment meeting
During a meeting with Graham to discuss the mobile takeout pitch, the entrepreneur latched another idea Ohanian raised: a link-sharing website where readers could upvote the top stories. "That's it!" Graham said, "You should build the front page of the web."
With a new concept and $12,000 in seed funding from Graham's firm, Y Combinator, Ohanian and Huffman returned to UVA to create Reddit.
Although Ohanian brought some programming knowledge to the effort, Huffman did most of the heavy lifting. Ohanian tackled the business side, coming up with the name Reddit sitting in UVA's Alderman Library. In his 2013 memoir, Without Their Permission: How the 21st Century will Be Made, Not Managed, Ohanian described the moment when inspiration struck. "I read it on Reddit," he thought.
During their final year at UVA, Huffman and Ohanian sat down "to create a place where anyone at any time could find what was new and interesting online," Ohanian explains. Just one year after Mark Zuckerberg invented Facebook in his Harvard dorm room, Ohanian and Huffman created Reddit.
But how did Alexis Ohanian create a tech company with little formal programming training?
As Ohanian explained to the Observer, he and Huffman took a divide and conquer approach. "In the early days of Reddit, Steve focused on writing codes, and I focused on everything else."
Ohanian spent his days focused on web design, creating the company logo, finding beta testers, and managing business affairs.
While Huffman acted as the technical co-founder, Ohanian took on the role of CEO. It was a demanding undertaking, Ohanian recalls. "As a CEO, you have to negotiate cell phone fees, order takeout, run the day-to-day business operations and really do everything you can to support your technical co-founder so he can focus on writing code."
But Alexis Ohanian also drew on his self-taught programmer skills to get Reddit off the ground.
"The good news is that I had enough of a background in coding," Ohanian explains. "I've been programming since high school. I was taking classes, even in college." So while Huffman, a computer science major, tackled the toughest coding challenges, Ohanian learned how he could most benefit the startup with his programming abilities.
For example, Ohanian created mockups and web designs. "I knew enough and was handy enough with Photoshop to create viable product mock-ups," Ohanian says. "I even did some front-end HTML and CSS. Very basic stuff."
Reddit became an instant success after launching in 2005. One year after graduating, Ohanian and Huffman sold Reddit to Condé Nast for between $10 and $20 million. Today, Reddit remains one of the most visited sites on the internet, with over 300 million visitors each month.
After becoming a multimillionaire in his early 20s, Alexis Ohanian continued to work at the intersection of business and technology. Ohanian now runs the venture capital firm Initialized Capital. The firm has invested in Opendoor, Instacart, and Coinbase. It also invests in Codecademy, a site that helps people learn to code.
Here's Alexis Ohanian's advice for self-taught programmers
When Ohanian looks back at his education, he regrets giving up on a computer science degree. "I wish I had the confidence and the conviction to actually stick with it and keep with it," Ohanian says, while acknowledging that his history and business degrees also help his career.
But Ohanian also admits, "I was just not a great programmer, and I wasn't planning to be a computer science major in college because I was more interested in history."
Now in his 30s, Ohanian has advice for people considering tech careers. "The best advice I could give, especially if they are still in school, is to start learning how to code," he says. "It really is the most useful skill that you could learn right now."
And here's the good news, according to Alexis Ohanian: "It really has never been easier to learn how to code. And it is only going to keep getting easier."
What can we learn from Alexis Ohanian?
Never give up. Ohanian was so intimated by superstar computer science majors that he gave up on a programming degree. But he still went on to found a billion-dollar company.
Know your strengths. Ohanian says he was never a great programmer, but he brought key programming skills to Reddit. In fact, Ohanian designed the Reddit logo, an alien named Snoo.
Want to learn to program? Register for my free Self-Taught Coder Masterclass where I cover how I went from a novice to a software engineer at eBay in less than one year.